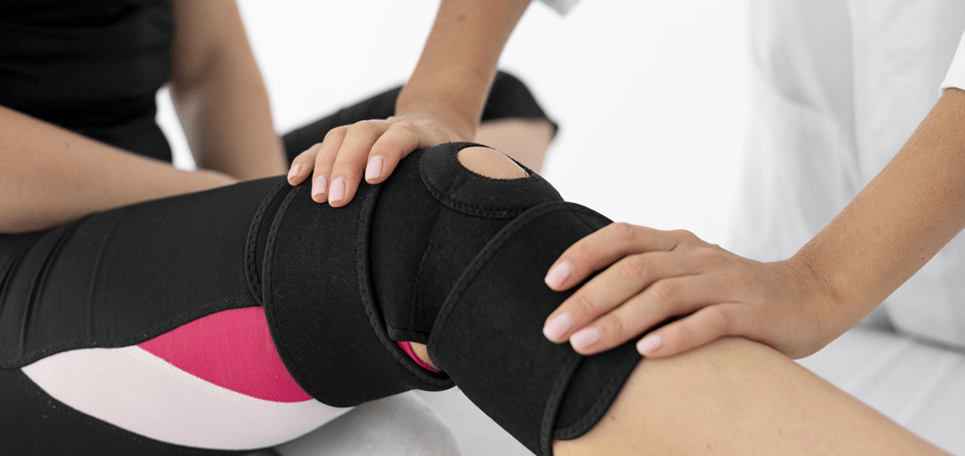 Physiotherapist in Baner Balewadi & Pashan
At HealthBay Clinic, we have trained and experienced team of physiotherapists. They offer a modern practice with a pleasant and informal atmosphere where a total approach to complaints is used. Different forms of treatments make it possible to have rapid recovery taking place at your end.
Our OPD Services :
Our physiotherapy services include the following, do contact us for more details and appointment :
Ultrasonic therapy.
TENS (Transcutaneous Electrical Nerve Stimulation).
Cervical and lumbar traction.
Shoulder wheel.
Finger ladder.
Pulley's.
Gym ball exercises.
Dry needling.
Balancing board exercises.
Kinesiology taping (KT) therapy.
Thera band and weight cuffs strengthening exercises.
Physio exercises.
IFT.
At HealthBay, our physiotherapists work closely with other providers such as orthopaedic surgeon, internal medicine specialist, family physician, paediatrician, gynaecologist and dietitian.
FAQ About Physiotherapist
People need physiotherapy for a wide variety of complaints :
Neck, back, shoulder, knee or hip pain. Whenever these pain appear, person should first see orthopaedic surgeon and then physiotherapist. These pain may come all of a sudden or may be recurring.
For sports fitness
Sports injury rehabilitation
After strokes/paralysis
After accidents/injury
While recuperating from chronic illness
After orthopaedic surgery
– Meniscal/cruciate ligament surgery
Meniscal/cruciate ligament surgery
– Fracture surgery
– Joint replacement surgery
– Dislocation of joints etc.
Muscle diseases e.g. multiple sclerosis, plantar fasciitis, Achilles tendon etc.
Some form of arthritis e.g. rheumatoid arthritis
Paediatric physiotherapy
Ante and post-natal exercises
As an adjunct to fitness regime/gym
Physiotherapy can be stopped when :
Symptoms improve
Fit enough to perform required task/game/sports.
When your treating consultant advises you to stop physiotherapy.
Physiotherapists are professionally trained to treat various kinds of muscle and bone ailments by different types of therapies and exercises while physical trainers aren't required to have a license or training. Physiotherapists have knowledge of each and every muscle of body, hence they know which disease/injury requires what muscular exercise. They advise according to the specific needs of patient.
Meet Our Doctors